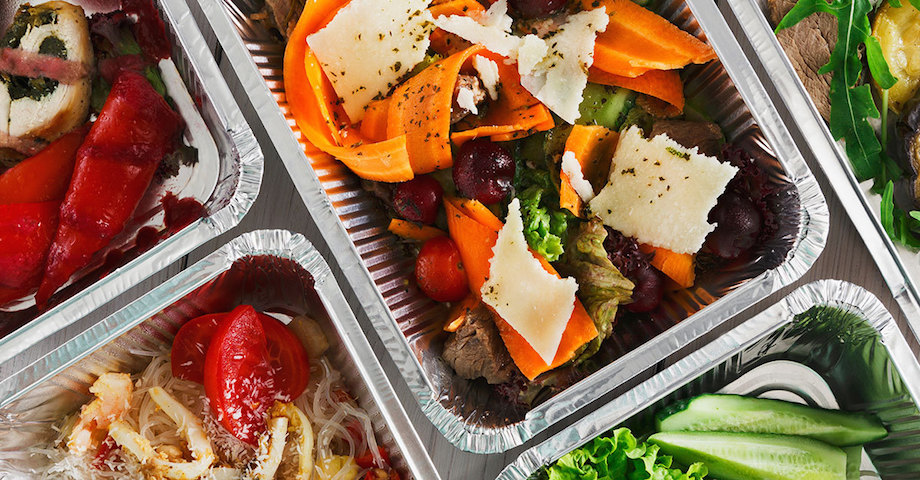 The food marketing system supplied about $1.46 trillion worth of food in 2014, according to the U.S. Department of Agriculture. This figure includes expenditures for food service (food away from home) and food retailing (food at home). On a wider scale, agriculture, food and related industries had a 5.5 percent share of the U.S. gross domestic product in 2015.
There are plenty of corporate giants in this large and growing industry. Yet, food and beverage startups are competing with and even receiving investments from these companies.
In 2015, Coca-Cola paid about $90 million to take a 30 percent stake in Suja Juice, a cold-pressed organic juice company based in San Diego, California. BOSS Magazine also reported that Goldman Sachs followed with a 20 percent stake worth $60 million. Forbes ranked Suja No. 2 on its list of America's most promising companies for 2015.
Food Startups
Compared to 1970, the average American drinks less milk, but eats more cheese, meat and grain products, like cereals and baked goods. "The typical American meal will probably continue to change," according to Business Insider. "And a growing number of food-tech startups are trying to be a part of whatever comes next. They're coming up with new ways to produce meat, dairy and veggies — from growing vegetables in warehouses under LEDs to engineering meat in labs."
Some of the following food startups illustrate exactly how innovation in this industry is possible.
Memphis Meats: Founded in 2015, San Francisco-based Memphis Meats has created chicken, duck and meatballs from animal cells in laboratory environments. The company has raised more than $3 million and hopes to bring production costs down to offer products to the public in 2021. Memphis Meats will be able to create beef and poultry more efficiently without killing animals.
Apeel Sciences: This Santa Barbara, California-based startup claims to have invented edible coatings that extend a fruit or vegetable's shelf life up to five times more than normal. Consumers can simply spray it onto the food item to slow down the decay process. The U.S. Food and Drug Administration has approved the company's first products, Edipeel and Invisipeel.
Beyond Meat and Impossible Foods: These two food startups are making burgers from plants. Using mostly coconut oil and pea, wheat or potato protein, the companies hope to have meat taste real. Impossible Foods has raised $182 million and has announced its first large-scale factory on the West Coast. Meanwhile, Beyond Meat has a variety of backers who have invested $17 million.
Beverage Startups
Like food startups, beverage startups are taking a similar approach to innovation and healthy living. Suja Juice sells a variety of cold-pressed organic juices packed with fruits and vegetables. Colorado-based GoodBelly raised $24 million for its line of probiotic juices, according to BOSS Magazine. And the top-funded food or drink startup in New York, the company behind Vita Coco coconut water, All Market, secured $165 million from Red Bull China's parent company in 2014.
As Google's beverage trends report put it, "the beverage category is evolving so quickly that it's a challenge to pinpoint which trends matter most." Here are a few trends that Google identified in 2017.
Cold Brew: This process involves using room-temperature or cold water to enhance the flavor of coffee, making it less bitter, less acidic and more chocolaty/sweet. Beverages described by this process, whether driven by health, taste or connoisseurship, have had a significant spike in interest.
Brand New Tastes: Functional foods and associated health benefits are leading to people acquiring new tastes — especially flavors linked to plants and herbs. Matcha, often used as a full-bodied green tea, is one of these flavors. Google believes that dandelion, turmeric, chamomile and parsley could be next.
More Water: Water that is more accessible, convenient and enjoyable to consume is winning customers. People are interested in enhancing water by boosting alkalinity, adding carbonation or using premium water bottles. Sparkling water is especially trendy.
Food and Beverage Startups in Chicago
Chicago is active in terms of food and beverage startups, as the following examples demonstrate.
RXBar: The nutrition bar company marketed directly to customers online, also setting up a subscription program so customers didn't have to return to the site to buy more when they ran out, according to Built in Chicago. Kellogg Company acquired RXBar for $600 million.
Safe + Fair Food Company: Safe + Fair took a similar approach to RXBar, in an effort to cut costs. This was necessary due to the company's clean label food for consumers with food allergies. "It costs us a lot of money to employ 14 pages of allergy testing protocol in every facility we manufacture," CEO Will Holsworth told Built in Chicago. The company plans on expanding its line of foods to help families that deal with food allergies.
Bee Nana: The company produces a non-dairy, banana-based frozen dessert made of only bananas, honey and lemon. It has won $20,000 at the University of Chicago's annual venture challenge and is expanding its product line to strawberry, cinnamon and chocolate flavors.
Tiesta Tea: This startup makes more than 50 flavors of natural loose-leaf tea. It has raised $4.4 million from Chicago entrepreneurs.
Chicago startups are also making waves in food-related services and apps. Here are a few examples.
Peapod: One of the world's first e-commerce companies, Peapod was founded in 1989 to let customers order fresh groceries for delivery at home or the office. It is currently available in 23 markets across the United States.
Cooked: Cooked delivers chef-prepared healthy boxed meals to Chicago and its northern suburbs. Customers simply heat their meals in an oven or microwave. The meals contain no preservatives or additives, and they are delivered in fully biodegradable boxes.
Restaurant.com: This company helps diners and restaurants by providing meal discounts and special offers. Diners save money, and restaurants gain new customers.
GrubHub: A major national player in on-demand food delivery, GrubHub delivers food directly to customers. GrubHub was founded in 2004 and is the parent company of other delivery brands, including Seamless, Allmenus, MenuPages and Delivered Dish.
Pursuing an Entrepreneurial Career
Aurora University's online bachelor's in business administration and online MBA help students develop the knowledge and skills needed to pursue leadership and entrepreneurial roles. Graduates receive instruction in current business practices from faculty members with real-world experience. Each program takes place in a fully online learning environment.