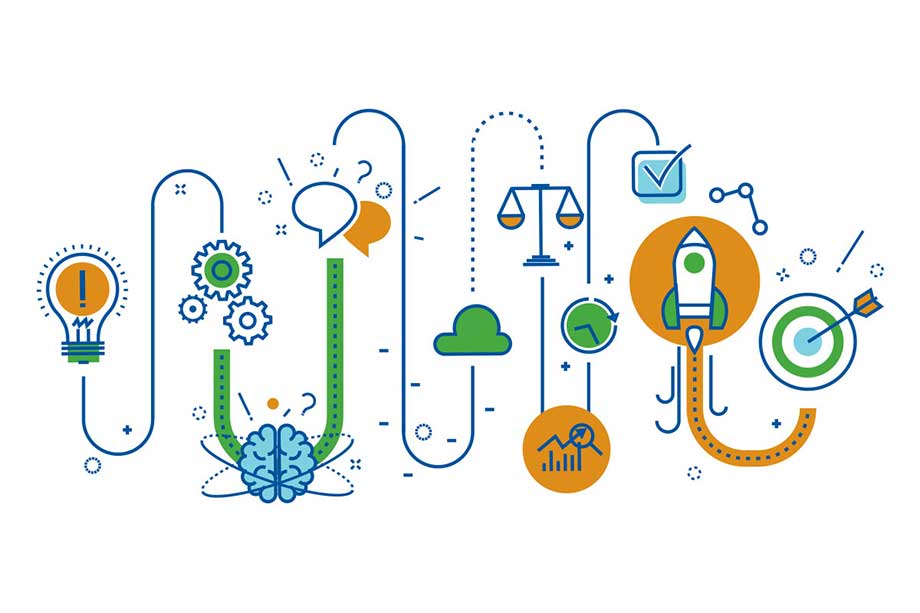 This blog post was written by guest contributor Nathaniel Crawford, owner of Captures By TK Photo and Film
Recently, I had a young creative reach out to me on Instagram and ask for any insights, recommendations, and sources on starting a photography business in the coming year. As we were chatting back and forth, a wave of nostalgia flooded my mind as I thought back to over six years ago when I first started my photography business. I had big dreams, but I was young and completely lacked direction. Luckily my parents, who had experience running a successful forklift and hi-reach solutions company, were able to guide me through the process.
Since starting my business, I have been fortunate enough to have learned so much about the dos and don'ts of starting a new brand. While I certainly do not claim to know all the answers, there are a few things I have learned.
#1 Take The Leap
Let me take you back to five-year-old Nate. My mother had put my brother and me in swim lessons. I, for the most part, loved swim lessons. What's not to love? You're splashing in the cool water with your friends during the blistering heat of summer. The one aspect of swim lessons that terrified me to my very core was the diving board. I would stand at the edge, my feet gripping to the board like they were stuck by glue. The instructor would be in the pool below, arms outstretched, ready for me to take the jump. With fear-stricken tears in my eyes, I would run off the board and into my mother's arms, terrified by the unknown of what would happen in those waters below. Then one day, after countless lessons, I took the jump and…splash!
I share this story because, much like starting any business, it's scary. It's downright terrifying to venture out with a new brand into the unknown. As a business owner, it will never not be scary to take those leaps. What's important is that you are brave enough to take the plunge.
When taking the leap, you want to ask yourself some important questions. "Is this product/service marketable?" "Is there a demand for it?" When I started my business, I asked myself the same questions. You might be asking yourself, "How do I accurately answer these questions?" Well, that's when market research comes in.
#2 Know Your Market and Do Your Research
Like any great thesis or essay in school, you want to do the research. The same goes for business planning. Understanding the current market trends, competitive set, and economics of your business's industry is imperative to your success. For my business, I look at my competitive set, the 5-10 similar businesses in my market, and I review their website, social media, subscribe to their email lists, etc. I learn all I can about them: what their prices are, how engaged are they on social media, who their past clients are, who their current clients are. Take some time in your own business and draw out 5-10 competitors and dive deep into their branding. For myself, I have a spreadsheet which includes my competitors, their URLs, social data, etc. You can also use a platform like Similar Web, which gives you some insightful data on your competitors website analytics.
For researching potential clients, I go to Instagram to find businesses who could use my photography services. From there, I head on over to LinkedIn to see if I can find a marketing contact and connect with them. If they accept my connection, I reach out and make it a point to engage with them and their content, perhaps even including a link to my portfolio and an offer to connect with them for coffee over Zoom. This is where the selling strategy begins.
#3 Set SMART Business Goals
Preparing a road map before you set out on your business adventure is imperative. You want to clearly define your business goals. Setting SMART goals, which is a well-established tool that you can use to plan and achieve your goals, can be helpful here. SMART is an acronym for specific, measurable, achievable, relevant, and time-bound. Writing down your 3-5 top business goals and how you plan to achieve those goals is a great place to start!
#4 Start Your Brand Properly and Legally
This step is fairly simple. You want to make sure, however you are setting up your business, that you are doing so properly and legally, through the correct state and federal channels. Having a solid foundation is important for any successful small business. For myself, I went to Illinois.gov, which has a step-by-step guide on how to set up your small business. This includes everything from which forms you need to file depending on your business type to registering a business and getting an EIN (Employer Identification Number). I would also suggest registering your domain name, social media handles, and any trademarks/copyrights for your business before you venture out.
#5 Hire a Good Accountant and Attorney
One of the greatest pieces of business advice my parents gave me when I was starting out was this "There are many things you need to start a business, but two of the most important are a good accountant and a good attorney." While this may seem like a boring step, it's an integral piece to have and something that any small business should have in their Rolodex.
Let me tell you another story. I was in my third year of business owning and a photographer within my circle of colleagues had emailed me claiming I had copied his work and that I had infringed upon his copyright. He was threatening to sue. In a state of panic, I reached out to my attorney who referred me to a copyright attorney in the area who, after reviewing the claims, was able to advise me on how best to respond, defending my name and diffusing a potentially sticky legal situation. So, it pays to hire good legal counsel.
#6 Develop a Marketing Plan and Strategy
For my photography business, I develop a yearly marketing plan and strategy. Going off of the goals I set from #3, I break those down into specific strategies. Doing so allows me to get a more detailed picture of where I am and where I see my business headed in the coming year. Things to include in your marketing plan are:
SWOT Analysis (your business's strengths, weaknesses, opportunities, and threats)
Marketing Goals
Strategies
Budget and Controls
For example, if one of your goals is to start using social media marketing in your business, you can then say "In order to achieve this goal, I will create and share one original piece of content about my business every day on Instagram."
#7 Be Proactive With the Customer Experience
This is especially important within the social media space, but providing a memorable customer experience is vital. You always want to be responding to comments and direct messages from your customers in fewer than 24 hours. Making them feel included strengthens your brand reputation and customer loyalty.
#8 Get Connected With Other Business Owners
Along the same lines as #7, you want to get connected with other business owners. Online groups, in-person cocktail hours, and business lunches are all great ways to connect with other business owners in your community and potentially get new leads!
Starting your own business can be scary, but with determination, a solid road map, and a little bit of guts, the reward can be worth the plunge.
About the Author
Nathaniel Crawford is a Chicago-based commercial food, portrait, and lifestyle photographer/videographer. He has been recognized as one of the "13 Best Chicago Food Photographers" and one of the "11 Best Lifestyle Photographers in Chicago" by Peerspace.com. Since starting his business at the age of 19, while working through his undergrad, Nathaniel has captured creative content for various food and beverage clients including Eggland's Best Eggs, Godiva, First Hospitality, Aunt Millie's Bread, La Brea Bakery, and many more. He has also cultivated an engaged social media audience of over 25,000 followers and growing.