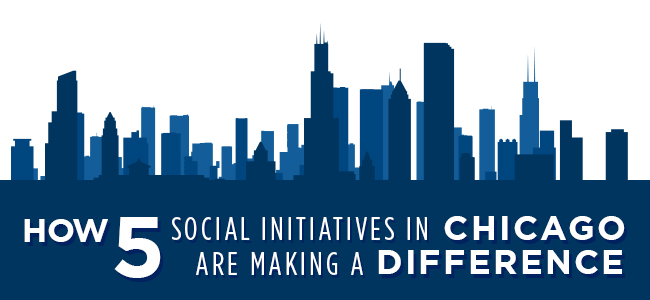 Home to 9.5 million people, Chicago is the third-largest city in the United States and is internationally recognized for its contributions to finance, transportation, commerce, and culture. In the 2014 Global Cities Index, Chicago earned its fourth-consecutive top 10 ranking for its impact on business, information exchange, cultural experience, and political dialogue. But despite all that Chicago is doing right, for some, life in the Windy City still presents challenges. Vulnerable populations, including children and adults, need the help of professionals.
Poverty affects 33 percent of children in Chicago, according to ThinkProgress, compared to 20 percent for all children in Illinois. And All Chicago, a nonprofit organization, reports that approximately half of all renters and homeowners are cost-burdened, paying more than 30 percent of their income toward housing costs. Poverty has led to high figures for homelessness and hunger:
And although Chicago has seen an overall improvement in violent crime, it has increased in certain areas of the city. "In the early 1990s, the most dangerous third of the city saw about six times more murders than the safest third," Chicago writer Daniel Kay Hertz reports. "Over the last several years, the most dangerous third has seen between 12 and 16 times more homicides."
Social workers are answering the call for help. By teaming up with initiatives and organizations, led by community leaders and professionals in education, psychology, and more, social workers are truly making a difference for those in need.
Social workers are educated professionals trained to help at-risk populations. They can work in community centers, agencies, rehabilitation centers, and other areas. A program such as the online Bachelor of Social Work from Aurora University gives those with a passion for changing lives the tools they need to succeed, including courses in how to work with groups, the special needs of children and adolescents, how to work with communities and groups, and more.
Val Starr, an Aurora University alumna who assisted homeless veterans as a social worker at Catholic Charities and now works for the Edward Hines Jr. VA Hospital, is just one example of how social workers are making a difference in Chicago.
"I have really found my passion working with this population and their unique needs," Starr said. "It means so much to me to have the ability to help them."
Education was the first step in Starr's journey to change the lives of those who need help the most. "The education I received at AU was so beneficial to this position because it helped me understand and recognize mental health needs, taught me strategies for working with individuals from all walks of life and helping them cope with their daily struggles," she said.
Learn how social workers like Val are making life in Chicago better, as we examine five initiatives that are helping make the city a safer, more accessible place to live.
1. Chicago Safe Start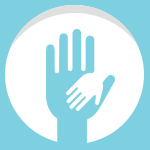 Who it helps: According to the 2014 annual report for Safe From the Start (SFS), 4,350 children have sought treatment at the 11 Illinois sites since the program was launched, with a mean age of 4.7. Seventy-six percent of children lived in a single-parent household, while 58 percent of children came from families with annual household incomes of less than $15,000. On average, 22 percent of children were exposed to additional violence after services began.
In 1999, following the tragic deaths of 13 people at Columbine High School, President Bill Clinton called a national summit to address the subject of children and violence. The event included experts in childhood development and juvenile justice, and the findings shed light on the damage that exposure to violence can have on children.
The summit's accompanying report said that "Being abused or neglected as a child increases the likelihood of arrest as a juvenile by 53 percent and of arrest for a violent crime as an adult by 38 percent." Plus, there are long-term consequences for the child. Educational difficulties, alcohol and drug abuse, employment problems, and mental health problems such as posttraumatic stress disorder (PTSD) were mentioned for children who were exposed to violence in some way.
As a result of the summit and national attention on childhood exposure to violence, 11 Safe From the Start demonstration sites launched in 2000, with Chicago Safe Start as one of the original locations. A program of the Chicago Department of Public Health, it provides therapy for children ages six and under who have been exposed to violence, either directly or as a witness in the home or in public. Its ultimate aim is to help prevent and reduce the negative impact that violence can have on young children.
Alongside social workers who intern in the program, therapists identify and approach any issues that the child may have, such as aggression, sleep difficulties, or anxiety. Through mental health and family support services, such as child-parent psychotherapy, workers treat the trauma, which can include a parent or caregiver as well.
According to the report, the program has successfully helped children and caregivers. "The data to date indicates that families that participate in Safe From the Start Services experience a significant reduction in child symptoms and caregiver stress, and an improvement in child and caregiver functioning … examination of key outcome indicators over the last several years of the project suggests that sites are having an increasingly positive impact on families that they serve."
The success of this program could ultimately be used to help even more children across the country. "As program development continues, Safe From the Start will likely serve as a model program nationally for efforts to address issues related to young children's exposure to violence."
2. Elev8 at Perspectives Academy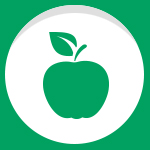 Who it helps: Since opening in 2008, Perspectives has helped more than 2,800 middle school students in one or more Elev8 programs. When the health center opened in May 2008, the immunization rate increased from 43 percent to 94 percent over the next 12 months. Also, since the health center opened, Perspectives has reached 100 percent compliance rates each year.
Taking place in more than a dozen schools across Baltimore, Oakland, New Mexico, and Chicago, Elev8 brings together schools, families, and community partners in low-income area middle schools to help students succeed in high school. Perspectives Middle Academy in Auburn Gresham is one of five public middle schools in the Chicago area, giving children access to a school-based health center and exciting possibilities in the cornerstone of the program, extended day opportunities.
These after-school services help give students not only a safe space, but the skills needed to succeed in high school and beyond. "We really wanted to use the after-school programs as a way to help students develop new skills, but also expose students to different areas of thinking about 'What do I want to do when I grow up? Do I want to be a chef? Should I take culinary arts? What does that really look like?'" said Tenisha Jones, education director at Greater Auburn-Gresham Development Corporation. "So if you were in a culinary arts program, at the end of the eight weeks you're able to get on a bus and go to a real culinary arts program to cook with a real cook in a real kitchen to really make the after school programs tie back into real-world experiences for the students."
One program geared toward STEM for girls has led one graduate to make a college decision to pursue forensic chemistry at Western Illinois University, reports Gordon Walek, writer for Local Initiatives Support Corporation (LISC). From STEM and the culinary arts to martial arts, students can find something they love and get a real glimpse into their future opportunities.
The extended day opportunities are offered from 3:45 to 6:30 p.m. Monday through Thursday, in addition to a four-week summer program that runs 8:00 a.m. to 3:00 p.m. Monday through Thursday. The school-based health center provides primary care such as immunizations and physicals, and mental health services are planned for the future.
For Jones, the success of Elev8 at Perspectives has meant a great deal. "I feel as though I have truly been blessed. It's been a really special opportunity to be a part of having the resources to develop and implement a project of this nature with many moving pieces, and really looking at the theory behind why we need to do these things," she said. "The results that I've seen because of this project have been phenomenal, really the crowning glory of my career at this point. I've seen kids go from sixth grade to 12th grade, and I've seen mentorship happen because after-school providers take special interest in kids and wind up saving a kid from going off the wrong track."
3. Chicago Neighborhood Initiatives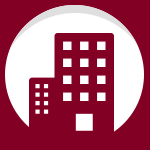 Who it helps: Low- and moderate-income communities such as West Garfield Park. According to an analysis from the Social IMPACT Research Center, more than 40 percent of West Garfield Park households are below the poverty level, and 19.4 percent of households are in extreme poverty with incomes below 50 percent of the poverty line.
Chicago Neighborhood Initiatives (CNI) has announced plans for the world's largest rooftop farm at the Method Home Products manufacturing facility. Designed, built, and operated by Gotham Greens, the state-of-the-art agricultural greenhouse will produce up to 1 million pounds of fresh produce each year and bring nearly 150 jobs to Pullman. The food will then be distributed to local farmer's markets, retailers, restaurants, and community groups.
This is one of many accomplishments for CNI, a nonprofit community development organization that helps low- and moderate-income communities revitalize neighborhoods and improve economically. Since 2010, it has generated 12,000 jobs and 135 affordable housing units in Chicago neighborhoods located on the Far South Side and the West Side, such as those in Pullman, Englewood, West Garfield Park and Austin.
In February of 2015, CNI was recognized with the Community Strategy of the Year Award at the annual Chicago Neighborhood Development Awards by LISC. According to U.S. Bank, which funds and supports CNI, CNI has achieved a number of high-profile initiatives in 2014:
Completing the first phase of Pullman Park, bringing a Walmart, Planet Fitness, and Ross Dress to an abandoned factory site.
Selling of 38 rehabbed homes to revitalize houses in local communities.
Launch of a microlending program, CNI Micro Finance Group. It has helped more than 40 businesses with $500,000 in microloans, 82 percent of loan recipients were from firms owned by African-Americans and 52 percent went to small businesses owned by women.
As a result, CNI has helped strengthened in-need communities across the greater Chicagoland area.
4. Chicago Help Initiative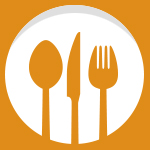 Who it helps: Since 2001, 157,000 meals have been served to Chicago-area people in need.
In 1999, commercial real estate broker Jacqueline C. Hayes came face-to-face with the homeless when trying to show a location, when a major street closed just off Michigan Avenue and Oak Street. "A lot of the homeless started coming and living in the doorways, and I had to ask them to move, in order to show spaces," Hayes said. "I was so anxious that this is what tourists would see when they came to the city; then I reversed it, and I thought, 'How awful that people felt safe living in doorways?' And so I just wanted to do something about it, and I gathered various organizations together."
This moment prompted Hayes to action. It began with handouts on how to help the homeless, and later became the Chicago Help Initiative (CHI), which provides meals to those in need and connects them to resources that can break the cycle of hunger.
Most of the guests are homeless. Many have mental issues. And about 20 percent are veterans. But every Wednesday, at the dining hall facilities provided by Catholic Charities, a distinguished meal is served for 135 people (and bag meals for another 70 to 90). Tablecloths and flowers are set, and food is provided by area restaurants, hotels, businesses, and people in the community. It's this approach that has made such an impact on guests; once, the InterContinental Chicago hotel catered to prime rib, a gesture that caused some guests to become emotional because they had never had it before.
The food is just a part of the experience. The Wednesday dinners often include birthday celebrations, and sometimes there is live entertainment or a game night. Often, guests hear a presentation on a certain topic that can help. For instance, the CHI has had the Safer Foundation discuss expunging one's criminal record, the Lincoln Park Community Shelter present housing information, and Streetwise speak on employment opportunities. Guests also have access to a jobs table and a resource table for housing and other needs. A nurse practitioner and other health representatives are on hand, and, according to Hayes, there are plans to provide dentistry and eye care support for guests.
This is all possible through volunteers that help during the weekly dinners and other events such as the literacy program and the bike fair. Interns in the CHI make phone calls to social workers to secure speakers for the dinners, and they get to interface with the guests. Donors and sponsors in the community also help the CHI reach guests.
"It's been an amazing experience," Hayes said. "It gives you a lot of contentment to know that I'm helping, and that's true for each of the volunteers and the board members, that we know we're doing something."
5. Urban Initiatives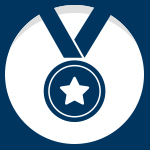 Who it helps: Beginning in 2003 with just 12 children and two teachers, Urban Initiatives now serves more than 16,000 children, a majority who are minorities and living in households that are at or below the poverty line.
Across 38 Chicago Public Schools, children from kindergarten through twelfth grade have access to programs that can improve their health and academic performance — and, perhaps most notably, their character.
This is all offered by Urban Initiatives, taking place in three sports-based youth development programs:
Work to Play is the flagship program from Urban Initiatives that allows children from kindergarten to fourth grade to participate on a soccer team. With two practices and one game each week, children must meet behavioral and academic standards to play. There are no skill level requirements for children to participate.
Take the Lead is a leadership development program for children from fifth to eighth grade who are alumni from the Work to Play program. These children serve as team captains on Work to Play teams, engaging with coaches to build leadership skills and focus on community service and academic goals.
Play with Potential is a recess program that is offered to all students in kindergarten through twelfth grade, focusing on teamwork and physical activity.
The programs have found success. According to Urban Initiatives, 96 percent of Work to Play participants play for at least 60 minutes, five days per week. One-hundred percent of Take the Lead captains are confident in their ability to lead younger teammates. And in the Play with Potential program, students are 45 percent more likely to perform moderate to vigorous physical activity than those at other schools.
A full staff of program associates and coordinators, in addition to volunteers and the management staff, works with the children to make the most of mentoring opportunities that take place in the programs.
For the mentors that make a difference in the lives of students, they are quick to acknowledge what they learn in the process. "It is the goal of Urban Initiatives coaches not just to be a mentor but to teach and train students to be mentors themselves, no matter how old they are and no matter the age of those they mentor," Urban Initiatives program director Brendan McAlpine writes. "The Urban Initiatives team is proud and grateful to state that we have learned just as much from our students as we have taught them."
Making Chicago a Better Place to Live
The aforementioned programs and initiatives embody the commitment that many have to helping those who are less fortunate or susceptible to certain social issues. Across crime, education, poverty, and hunger, they are making a difference in the Chicago communities where they serve.
One thing these initiatives have in common is the presence of social workers. These professionals organize programs, secure resources to help those in need and work alongside other professionals to touch the lives of others. Hundreds of thousands of social workers can be found across America, changing the lives of those in need.
Learn how you can gain the skills you need to change the lives of others with the online Bachelor of Social Work degree from Aurora University.