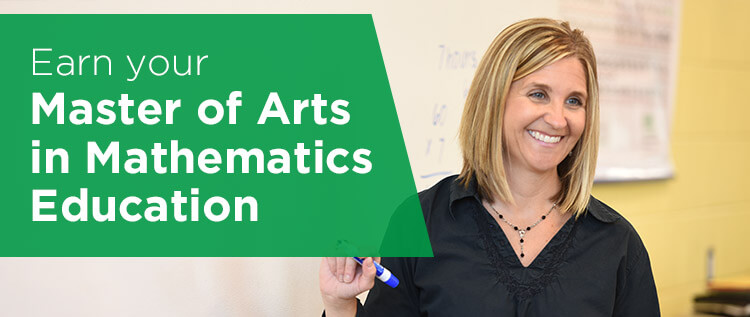 MA in Mathematics Education Online
The Master of Arts in Mathematics Education program at Aurora University Online is designed to equip secondary math teachers with the mathematics content and pedagogy needed to excite and instill a passion for math in the next generation of learners.
Secondary teachers who seek to increase their knowledge of STEM (science, technology, engineering and mathematics) content will be introduced to the Common Core State Standards (CCSS) for Mathematics and the practices associated with them. The program helps teachers grow to become leaders and advocates for mathematics education in their own schools and districts.
When you choose an online program at Aurora University, you can take advantage of:
» Experienced faculty
» A tradition of values-based education
» Convenience and flexibility