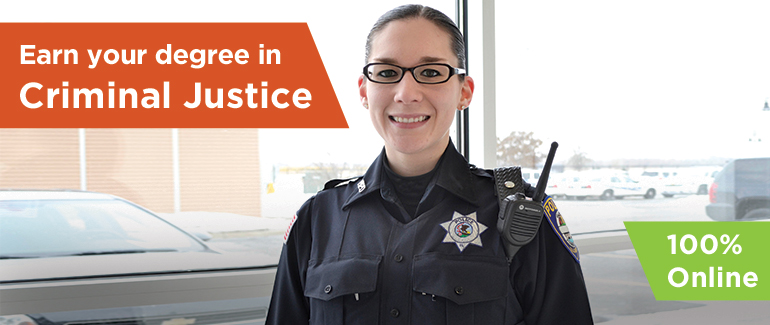 BA in Criminal Justice Online
The Bachelor of Arts in Criminal Justice adult degree completion program at Aurora University Online is designed for busy, working students who have life experience relevant to the fields of criminal justice. Courses are held in eight-week modules and transfer credit from other regionally accredited institutions is welcomed.
The program provides you with a broad academic background in criminal justice that prepares you for careers in law enforcement, corrections, courts, probation, parole or private security. In elective courses, you'll be able to personalize your degree with classes in your area of interest.
The program also is offered on the Aurora, Illinois campus.
When you choose an online program at Aurora University, you can take advantage of:
» Experienced faculty
» A tradition of values-based education
» Convenience and flexibility